This will be the third year that the CRBC NextGen712 Student Ministry has traveled to the Orange Walk District of Belize to minister the Gospel of Jesus Christ to this beautiful country. Over the past two years we have seen the Lord work in magnificent ways. We have had the privilege of sharing God's Word to over 100 children through the ministry of Vacation Bible School, meet many wonderful families as we have strolled the streets of Orange Walk, and seeing many souls won to our precious Savior, the Lord Jesus Christ. We have also had the honor of partnering with Iglesia de Dios Pentecostes Lirio de los Valles in service projects to enhance the property of the church building, all the while providing necessary improvements for the benefit of its members. This year we will continue in that tradition with new projects, new faces, and new opportunities to be the Lord's hands and feet in our world. For more information about the church with which we are partnering, please visit its Facebook page by clicking here.
Team Members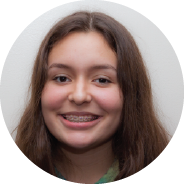 Adriana Asselin
9th grade Hayfield SS
My name is Adriana Asselin and I am in the 9th grade. I play lacrosse and I love doing powderpuff. I am really excited to go to Belize this year and help others out and I plan on going again in the future. God has changed my life in many ways.
read more
I have been more joyful with things and God has helped me to share him with others and I love doing that.
hide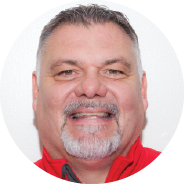 Chip Bonar
NG712 Director
My name is Chip Bonar. I am the NextGen712 director and this is my second time going to Belize for our youth mission's trip. Last year was a life changing experience for me as I fell in love with the families and children of Orange Walk and our brothers and sisters in Christ at Lilly of the Valley Church.
read more
My life verse is John 15:5, in which Jesus shares, "I am the vine; you are the branches. Whoever abides in me and I in him, he it is that bears much fruit, for apart from me you can do nothing" (ESV). I hope to be a branch for Him in Belize!
hide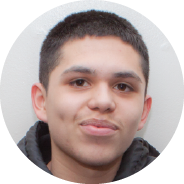 Joshua Bonar
10th Grade Edison HS
My name is Joshua Bonar and I am currently a sophomore at Thomas Edison High School. I look forward to returning to Belize this summer to serve the "Lilly of the Valley" church. I was blessed last year by the children that attended Vacation Bible School each day.
read more
It was a privilege to give them each a Wordless Gospel Book and soccer ball. The biggest blessing of all was the strong friendships and relationships that I made with all of the Belize mission team members. My life will never be the same!
hide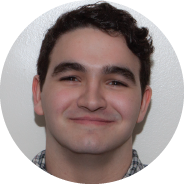 Dylan Cain
12th Grade Woodbridge HS
Hello, my name is Dylan Cain. I'm 17 years old and I go to Woodbridge Senior High School. I want to be on the Belize mission's team because I want to make disciples who make disciples. I want to bring people to Jesus Christ and I feel God has called me towards this mission's trip.
read more
My life verse is 1 John 1:3, which says, "We proclaim to you what we have seen and heard, so that you also may have fellowship with us. And our fellowship is with the Father and with his Son, Jesus Christ."
hide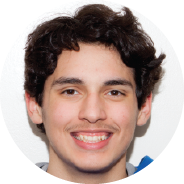 Joseph Carpenter
10th Grade Lee HS
I am Joe Carpenter and I attend Robert E. Lee high school. I am currently in my sophomore year, also known as tenth grade. Throughout my life I have been very attracted to music and, in particular, rap. However it's not mainstream rap I enjoy, it's Christian rap.
read more
For many years my goal was to become a Christian rapper and I hope that, in the future, I will be one so I can spread the Gospel to lots of people. That goal of spreading the good news is why I want to go to Belize and when I'm there I look forward to touching people' hearts with the words of our Lord. Also I'm excited to leave the USA for the first time.
hide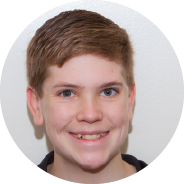 Carson Chesnut
9th grade Hayfield SS
My name is Carson Chesnut and I am a freshman at Hayfield Secondary. I play the violin and love to play sports, especially soccer. I also enjoy playing video games and filming trick shots.
read more
This is my first mission's trip and I am looking forward to helping the people of Belize by teaching them about Christ through soccer and VBS. My favorite Bible verse is John 3:16.
hide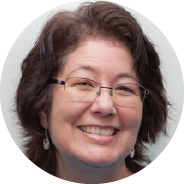 Sharron Cook
NG712 Leader
Hi. I'm Sharron Cook. I am a Japanese American. I have been married for 27 years and have 2 sons. I have 31 years of service as a civil servant of the United States and 42 years as a child and servant of God.
read more
I am a Sunday school teacher at Calvary Road Baptist Church and I play keyboard for the youth praise band.
hide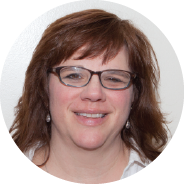 Becky Corey
NG712 Leader
My name is Becky Corey. I've been married for 24 years and have one daughter who is on her way to her first year of college. I'm an instructional assistant in special education with fourth grade. I was saved when I was six years old when listening to a missionary tell a story.
read more
For most of my "growing up" years I was blessed to have my grandfather as my pastor. My favorite verse is Psalm 51:10 "Create in me a clean heart, O God and renew a right spirit in me." I like this verse because it reminds me that my walk with God is daily and that I can ask for His help anytime. Being in Belize last year I was blessed with how Gods' church made me feel loved even though we could not always communicate.
hide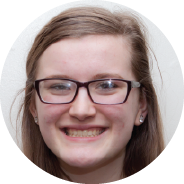 Jenna Corey
12th Grade South County HS
My name is Jenna Corey. I am 17 and a senior at South County High School. This upcoming missions trip will be my third trip to Belize. I am a part of the NextGen Praise Band that had the opportunity of performing at a park in Belize last year.
read more
I also do chorus at my school. My favorite part of our missions trips have been working with the kids during our VBS. As I get ready for this summer's mission trip, I have clung to the verse James 1:12 which says, "Blessed is the one who perseveres under trial because, having stood the test, that person will receive the crown of life that the Lord has promised to those who love him."
hide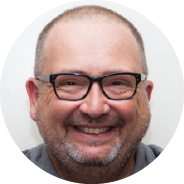 Kevin Corey
NextGen Pastor
My name is Kevin Corey and I am the NextGen Pastor of Calvary Road Baptist Church. I have been a believer in Christ since 1990 and my life verse is Romans 16: For I am not ashamed of the gospel, because it is God's power for salvation to everyone who believes, first to the Jew, and also to the Greek (HCSB). This will be my third trip to the Orange Walk District of Belize to minister with the people of Iglesia De Dios Pentecostes Lirio de los Valles.
read more
Each year, God shows me more of His awesome power and it's such a great honor to experience the body of Christ in different parts of the world. Some of my greatest life memories have been made while in Belize. During the past two years, I have worked with children in Vacation Bible School, helped with various service projects, to include painting, cleaning, street evangelism, and hospital visitation. I am eager to go back and serve alongside some of the greatest people I've ever had the privilege to meet. I also look forward to what God accomplishes in the lives of our other adults and teen members as we go to minister in the name of the Lord Jesus Christ.
hide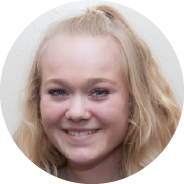 Hannah Dawson
11th Grade Hayfield SS
My name is Hannah Dawson and I'm a Junior in high school who loves soccer. I am currently attending Hayfield Secondary School. Lilly of the Valley is like my second home. I adore all the locals and everything this beautiful country has to offer.
read more
I've been to Belize twice now, as a youth group we go there to bless the people of Belize but they bless me and continue to make me love and appreciate life and the little things life has to offer. Romans 8:31 says "as long as you know that God is for you, it doesn't matter who is against you". Growing up in the generation I have, this verse is very powerful because it's a daily reminder that God will always be there for you and He is not temporary like others in your life can be.
hide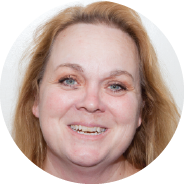 Sherri Dawson
NG712 Leader
My name is Sherri Dawson. I have been married for 30 years, have three beautiful daughters and two precious grandchildren. I am a "stay-at-home grandma" who doesn't really stay home much. I watch my grandchildren plus three other precious babies, dabble in my catering business, and run the streets of Northern Virginia looking for chaos. I work with the Junior and Senior High School girls and love working with the youth.
read more
I am "passionate" about our missions trips and love spearheading our fundraising events and working with some of the best youth in the world. I will be returning to Belize for my sixth time, but this will be the third consecutive year my youngest daughter Hannah when we go back to Lilly of the Valley Church in Orange Walk. I have come to love these people and am blessed to see the growth in this church and those that serve there. We go to bless and serve, but I always return with such a full heart and renewed passion for my Lord Jesus Christ. My prayer verses for our mission's trip are Psalms 91:1-11. God has taught me so much through these trips, the students and adults I serve alongside, and the love and protection He always provides.
hide
Sarah Fleming
10th Grade South County HS
Hi, my name is Sarah Fleming. I am currently a sophomore at South County High school. I am also playing lacrosse this spring for South County. My favorite subjects in school are geometry and chemistry. My life verse is, "If God is for us, who can be against us?" Romans 8:31.
read more
This reminds me to never care what anyone thinks of me because God loves me and is for me. I want God to touch every heart that we encounter in Belize and to also touch mine.
hide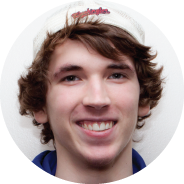 Dylan Haggerty
11th Grade Hayfield SS
My name is Dylan Haggerty, I am a Junior at Hayfield Secondary School and play lacrosse. I have a passion for photography and computers. I have been to Belize twice and excited to go for a third time.
read more
God has really touched me and I am glad to have the opportunity to spread His good word. A verse I love is Proverbs 16:3, which says: Commit to the Lord all you do and your plans will succeed.
hide
Anna Lackey
12th Grade W Springfield HS
My name is Anna Lackey and I am a senior at West Springfield High School. I've been the captain of the color guard since my sophomore year. After high school I want to pursue a career in law enforcement. This will be my second mission trip to Belize!
read more
I'm excited to return because I enjoy making connections with the people of Belize and showing them the love of God. Mission trips are good opportunities to challenge yourself and challenge how God wants to work through you. Romans 8:38-39
hide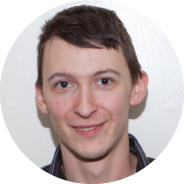 Samuel Painter
NG712 Alumni
Hey! I'm Samuel Painter and this will be my third year going to Belize. I have been blessed beyond belief by going to serve and creating bonds with The Lilly of the Valley church in the Orange Walk District of Belize. I am looking for support to help make Belize a possibility again this year.
read more
God has supplied my every need for my past two trips and I am so glad He has called me to go again this year. It will be such a blessing for all involved. My life verse is Philippians 4:14 because I know it is through Jesus Christ, alone, that I can accomplish whatever challenges He puts before me.
hide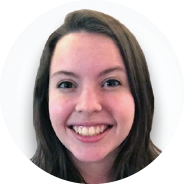 Bethany Paxton
NG712 Alumni
My name is Bethany Paxton and I am a freshman attending Virginia Tech majoring in Statistics and double minoring in Consumer Studies and Economics. I attend a new church at school called Chi Alpha, and no, it is not a fraternity (Definition of Chi Alpha 1. Not a frat! 2. 2 Corinthians 5:20 "We are therefore Christ's ambassadors, as though God were making His appeal through us.
read more
We implore you on Christ's behalf, be reconciled to God".) I have gone to Belize the past two years and I am extremely excited for the opportunity to experience it all over again. God has truly blessed me through my time in Belize with the friendships I've made with not only the people in Belize, but also the team I traveled there with. What better way to serve God than to be His ambassador in Belize?
hide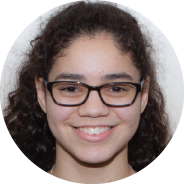 Zoria Pinero
10th Grade Homeshooled
Hi, my name is Zoria Pinero and I'm in 10th grade and I am homeschooled. I want to go on this trip to teach others about God and to help them draw closer to him.
read more
One of my life verses is 1 Peter 5:7. Cast all your anxiety on him because he cares for you.
hide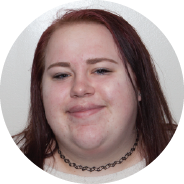 Michaela Shreck
NG712 Alumni
I'm Michaela Shreck, I graduated from Tamarack Christian Homeschool in 2017. I am currently a teacher's assistant teaching kindergarten at Tamarack. This will be my second trip to Belize, I feel very blessed to have such an amazing opportunity at such a young age, with an amazing group of people.
read more
The mission trip last year was a major eye opener for me in many ways, it really showed me how one person can impact someone else's life so greatly. It also helped me face a fear of mine that I have always had, with God's grace. That victory still motivates me to this day. After having many conversations with God about this year's mission's trip, I feel he is calling me back this year so that he may teach me many more lessons and to help touch more lives with his word. Isaiah 6:8 and Jeremiah 29:11 are two verses that always speak to me because they reference spreading his love and his word and following the path God has for everyone. I hope to be a blessing to so many people in this year's mission trip.
hide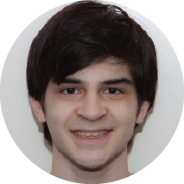 Eloy Vidal
9th Grade Lee HS
Hello! My name is Eloy Vidal & I'm a ninth grader from Robert E. Lee high school. I'm excited about going to Belize to serve the Lord and I feel blessed by God to go on this mission's trip to help the people there and give the gospel message.
read more
The verse I love in Scripture, and the one that really assures me of God's existence is Psalm 8:3-4, in which King David proclaims, When I consider your heavens, the work of your fingers, the moon and the stars, which you have set in place, what is mankind that you are mindful of them, human beings that you care for them? (NIV)
hide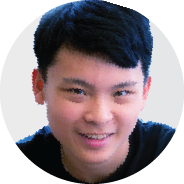 Joshua Wang
NG712 Alumni
My name is Joshua Wang and I am currently a freshman attending Virginia Tech studying Business Information Technology. My current interests are in music, film, and video editing. I have only been a part of the Belize team for one year but the experiences and memories created will last forever.
read more
1 Peter 4:10 says "Each of you should use whatever gift you have received to serve others, as faithful stewards of God's grace in its various forms." What's the point of gifts if you never use them? Fortunately, God has provided another opportunity for our team to serve and use our gifts again in order to help others.
hide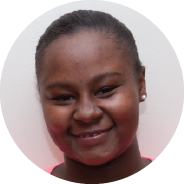 Alaijah Watson
10th Grade Tamarack Christian
My name is Alaijah Watson, I'm in 10th grade and I go to Tamarack Christian Homeschool. This is my second year going to Belize. It was such a great opportunity to share the gospel to the little kids in VBS.
read more
One of my favorite verses that helped me get out of my comfort zone when I was teaching the kids Bible verses was Philippians 4:13. This year what I am looking forward to most is working with the children in VBS and the youth group in Belize.
hide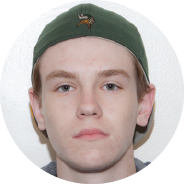 Logan White
11th Grade Woodbridge HS
Hello, my name is Logan White. I am 17 years old, a junior, and go to Woodbridge Senior High School. The reason I want to go on this mission's trip to Belize is that I believe that God has called me to go.
read more
I also believe that it will be a life changing experience and that it will open my eyes to the way people live in other countries and open my eyes to the strength of the Lord and what He can do in such a little time.
hide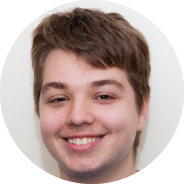 Peter Wilson
9th Grade Lee HS
My name is Peter Wilson and I am 15 years old. I am a freshman (9th grade) at Lee High School. I often have my head behind a screen, but I don't mind spending some time outdoors too.
read more
Lastly, I am looking forward to this mission's trip as it will be the first time that I visit Central America.
hide