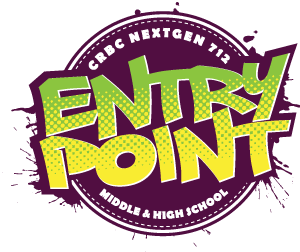 EVERY WEDNESDAY, 6:30 – 8:30 PM
Each week we provide dinner for students and offer Carpet Ball, Tetherball, Pool, Ping-Pong, a Fire Pit, and many other outdoor & indoor games. Plus, there's always plenty of time for just hanging-out with friends and making new ones. Everyone who comes is family.
All Mid-Week activities will be held at Student Center
6:30-7:15 PM
DINNER, GAMES & HANGOUT
7:15-7:45 PM
PRAISE BAND, ANNOUNCEMENTS, & LESSON INTRO
7:50-8:30 PM
TABLE DISCUSSIONS
Wednesday night activities are cancelled for the next two weeks.
Please check the website for updates.
Discovering the Fullness of Life in the Love of the Father
The problem at the heart of this study is the reality that an increasing number of people are coming to the dangerous and false conclusion that life is more fulfilling outside God's love. Why is that? What keeps people from following Jesus?
Focal Point: Why Do People Walk Away?
Our culture is obsessed with superhero movies. We can't get enough of them. Part of what makes these movies great is their beginnings, where we are introduced to the hero's powers but also to their flaws. Most of us don't have superpowers—we can't throw a car with ease or swing from webs by our finger tips. However, we do all have a fatal flaw; we're all sinners. Every one of us has exchanged the truth of God for a lie (Rom. 1:25). Accepting the lie of sin and acting on it brings death and misery. Thankfully, the Bible shows us where sin came from and how to overcome it. We're going to tackle those two ideas this week. Today, we will look at sin's origin, and next time, we will see how to overcome its influence. The Bible teaches that we buy into the lie of sin for two primary reasons—our sinful nature and the lies of the devil.
Focal Point: The Origin of the Lie
The prodigal son became convinced there was a better life for him outside of the love of his father. Let's look at what causes us to make the decision to walk away from our heavenly Father.
Focal Point: The Anatomy of a Fall
God hardwired all of us to long for eternity because He wants us to find life in Him. God determines where we live, what we do, and who we know, in order that we might follow the evidence back to the eternal source (Acts 17:24-28). In His grace, God has placed signs all around us that point to Him—the Maker. However, the prodigal son shows us a problem we all face. All of us pursue the signs and miss the Maker. The Book of Ecclesiastes tackles this problem head on.
Focal Point: The Beautiful Mirage of Excess
Here, our friend finds himself in a pigpen. The prodigal son has fallen as far as a person can fall. He's abandoned his family, spent all of his inheritance on parties and prostitutes, and now finds himself in the worst situation of his life. A famine has come into the "far away land," and he finds himself starving, dirty, broke, and filled with shame. In that moment, he comes to his senses.
Focal Point: God's Pursuit through Our Sin
We now see the speech the prodigal prepared on the way back to his father. You've probably had to come up with a similar speech at some point in your life—the one where you know you've done something wrong and the time has come to admit
it. We all know the basic outline—"I've messed up really bad, and I hope that you will not give up on me." Sincere apologies take this shape because we all understand that true sorrow includes two elements—admitting fault and seeking restoration.
Focal Point: Model Repentance
Doubting God's love for us often originates from a false belief that our sin is greater than God's love. Consider this example: you sin and step outside the bounds of God's best for your life, but instead of turning back to God you continue to rebel. You
continue to wander farther from God, not because you want to continue sinning, but because you believe your failure has permanently damaged your relationship.
Focal Point: Embrace the Love of God
Reading the story of the prodigal son, it's natural to wonder what the young man was thinking on that long walk home. No doubt, the prodigal spent a lot of time rehearsing his speech. He was probably beating himself up and wondering how his
dad would respond, preparing for a worst-case scenario. But what this wayward young man would soon discover is that every second of that long journey home he spent in fear and self-loathing were completely unfounded—for what was waiting for him was not a father who had written him off, but a father who loved so fiercely that it was beyond his ability to comprehend.
Focal Point: The God Who Won't Turn Away
Watch the "The Prodigal Son" Preview Video
Purchase your handbook at