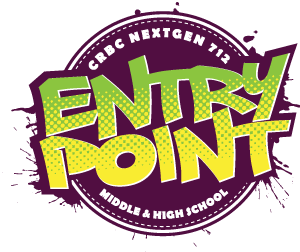 EntryPoint is virtual until we are able to resume meeting together at the church campus on Wednesday nights. These virtual meetings are available through Zoom. You can download Zoom to your personal computer, or laptop at
www.zoom.com
or by visiting the Apple Store or Google Play and downloading the mobile Zoom app. To gain access to the weekly Meeting ID and Password, please email Pastor Corey at
pastorcorey@crbc.org
and you will be added to our group list for text alerts.
Series Synopsis
We are part of the greatest adventure of all time. We follow Jesus.
All Christians are pilgrims on a journey making our way home to heaven. Paul's pilgrimage was filled with every dramatic element necessary for a compelling story: heroic sacrifice, evil villains, uncompromising courage, human violence, battles with nature, friendship and comradery, and finally a martyr's death. So how can this epic life consumed with cause, purpose, and passion, help us go on a sacred pilgrimage of our own?
This eight-session Bible study will look at the life and leadership of the apostle Paul, glimpsing through his eyes the final hours of his life. Students will experience, through a progressive scope and sequence, some of the more important ideas and events of Paul's life. They will be encouraged and equipped in their own spiritual formation to make the most of the time they've been given to influence others for the cause of Christ.

No Youth meeting on July 22. It is CampK Week.
Session 1
Noon: Come, Let Us Wander Together
June 10
Session 2
3PM: Luke Alone is with me
June 17
Session 3
4PM: Head in the Clouds
June 24
Session 4
6PM: From Tolerance to Togetherness
July 01
Session 5
7PM: The Spirit of Alice...and Paul
July 08
Session 6
9PM: Grace Demands More
July 15
Session 7
10PM: Sanctifying failure and holy regret
July 29
Session 8
11PM: Life Imitates Story
August 05